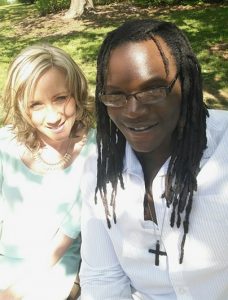 Pastor Paul "Tap" Ware and his wife Marion
Here's a little bit about Tap:
I was a drug baby; my parents drug me to church every Sunday and occasionally Fridays and Saturdays. At the age of 7, I became born again and filled with the Holy Ghost. On top of regular church attendance, every Wednesday night was prayer at home. Yay!!!!!  Well not really… Being over-churched made me very annoyed with going to church. So, I did what any rebellious teen would do; I rebelled! I started hanging out with people who, I believed, accepted me for me. A lot of these people were into drugs and so I followed suit and started using. By the age of 18, I was smoking weed just about every day and popping pills. 
Then, on March 16, 2006 I had an encounter with God that changed my life completely. I died. I don't know if it was caused by an overdose or not, but one thing's for sure, I was dead. I stood before God, surrounded by thick darkness. He spoke to me about my life on earth and asked me if I would change. After much persuasion (really just literally scaring all the Hell out of me) I submitted my existence to Him. Instantly, my heart was changed and I began to pursue a deeper relationship with God. I did not go through any withdrawal from all the years of drug abuse! The years that followed were full of my friends and family seeing what God was doing through my life, and being impacted. I started preaching and sharing my faith with complete strangers and watched God draw many hearts unto salvation.
When I attended college at Kent Trumbull, I started a campus ministry called AMP (A Movement of Power). It was there I began to minister, in and out of our group meetings, to fellow students on the campus. We would discuss the Bible and what God says and how to apply it in our everyday lives. It was also the place where I knew without a doubt that I had found the reason God created me. It felt like putting on your favorite pair of jeans and knowing they were made for you and designed for you, the perfect fit. It was crazy to see how hungry people were to hear and experience God's love.
After I left college, I kept up having group meetings in my home. Many ex-Amish started attending and they were all new believers, so my wife and I started to pour into them. It was awesome! I was also involved in a Celebrate Recovery group as a co-leader. We led this group for 2 years, and it became a meeting place for different ministries to come and teach.
I am 31 years old now but, over the past 10 years, I was prophesied over many times by pastors, prophets and evangelist and they all agreed that I would do some pretty crazy things for the Kingdom Of God. These men and women also told me that God would receive a lot of glory from my life. They prophesied, through God's words, that I would eventually become a pastor. I had no idea how or when this would happen.
Today, I am pastor at Maple View Church! I didn't come to this conclusion immediately; it took time for me to trust in God's ability to perform His Word. I believe God has called me to impart all the things He has poured into me, to others.  I really enjoy watching people fall in love with God, living in their identity and functioning in their purpose.
Here's a little bit about Marion:
             I grew up Amish, a hostage in religion. I was radically born again and then started passionately sharing my faith in Jesus with everyone.  Afterwards, I was excommunicated from the Amish churches, and all my family and friends. This put me on a path to pursue an even deeper relationship with God.  Through the power of prayer, all things are possible through God.  My whole family were born again!  We began to hold meetings at my parent's shop next to their house.  We focused in on Celebrate Recovery and had meetings with various ministries.  After Tap and I got married, we started weekly Bible studies in our house.  I have known for many years that God has called me to be a pastor's wife. I did not seek after it, but I trusted God to bring it to pass in his timing. It has been confirmed by a number of men and women in ministry who have prophesied over my husband and I. I believe God has called me to minister, teach, encourage and intercede for people.  I really enjoy making disciples.
Elders: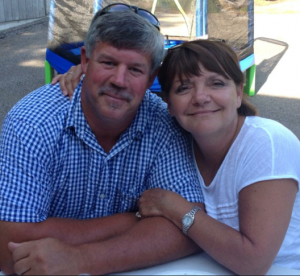 Jim & Sharon Horvath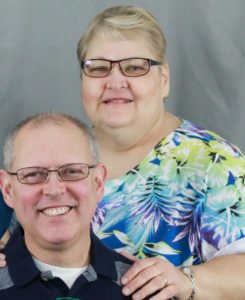 Frank & Ellen Wilson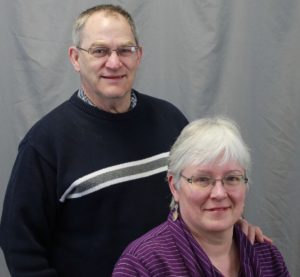 Ipper & Toni Collens
Worship Leader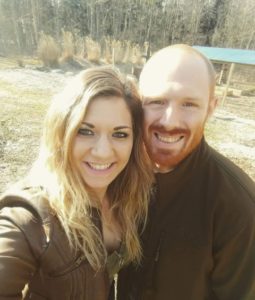 Jillian & Andrew Cole
Pastoral Assistant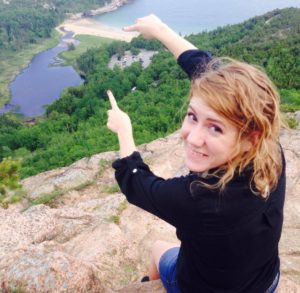 Emily Vacik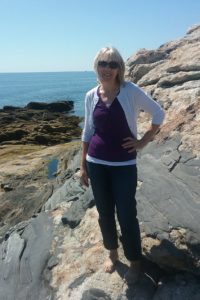 Jamie Gingerich